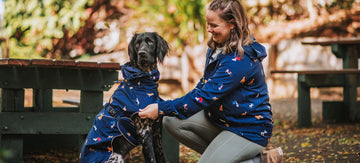 Keeping dogs warm in Winter
Believe it or not, it's common for first-time pet owners to assume dogs can stay warm all year round automatically. It's justifiable – dogs have fur, keeping them warm. But that's furthest from the truth. 
Like us, dogs can significantly benefit from the extra warmth delivered by blankets, pet beds, dog clothing and even having their own pyjamas for sleeping in. Some breeds may need it more than others, especially in glacial Australian Winter.
This brings us to a frequent customer question: how do you keep dogs warm in Winter?

This handy guide provides the best ways to keep dogs warm in Winter. Some tips may work better than others depending on your dog, so ensure you experiment to learn what works best for them.