Evergreen
2in1 Single Car Seat & Cover
Sustainable
This product is currently sold out.
Keep your car seats pristine and protected with our stylish travel car cover!
Yep, that's right, the newest addition into our travel range is one very nifty single-car seat cover that converts into a single-car seat (can be used on the front passenger seat or at the back seat). Designed to keep your travel buddy comfortable, leaves plenty of space for other passengers - and most importantly keeps your car clean and organised!
• Convertible single car seat that can be used at the front or back
• Waterproof and stain-resistant Oxford canvas with padding and lining
• Adjustable headrest straps
• Back seat anchor for easy installation and positioning the cover in place
• Anti-slip bottom
• Lightly padded for additional comfort
• Easily foldable
• Side mesh pockets to hold accessories/storage
• 3 x boards included for car seat conversion
• Buckle to secure sides around the back of the seat
• Evergreen print with graphite grey base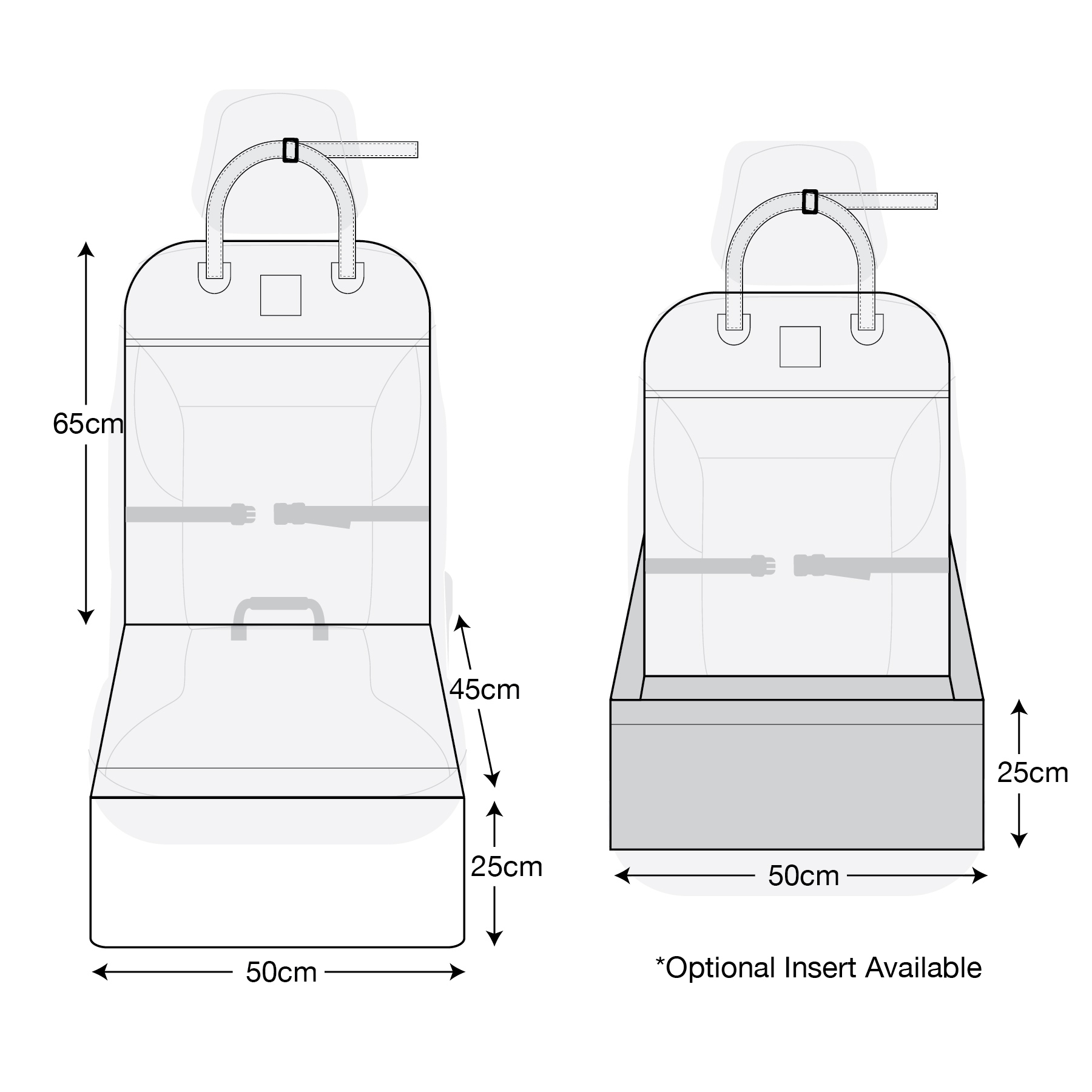 FABRIC
• 100% post-consumer recycled polyester
Certificate No: CU1025753GRS-2022-00172169
• Oxford canvas with light padding
• Fully Lined
• Anti-slip backing
• 2 velcro pockets
• Evergreen print with graphite grey base

CLEANING
• Spot clean with wet wipes
• Gentle machine wash
• Air dry only. Dryer is not suitable
Please note: Ensure straps and hardware are taken off (where possible) prior to wash. Attached straps and hardware are positioned on the inside of the cover protected when placed inside the washing machine.
Shipping: We aim to dispatch within 2-4 working days from Sydney, Australia
We use Australia Post for domestic delivery (within Australia). For all international delivery we use DHL and Australia Post alongside your National Postal Service.
For more info, please click here.
Returns: Due to hygiene reasons, this item cannot be exchanged/returned. Please email hello@stylish-hound.com for assistance if you require help prior to purchasing.