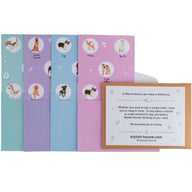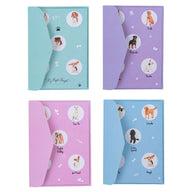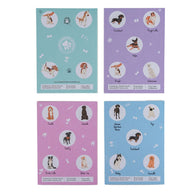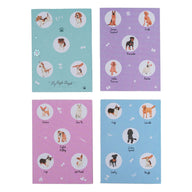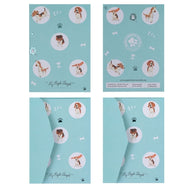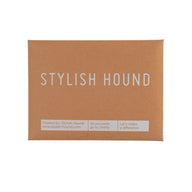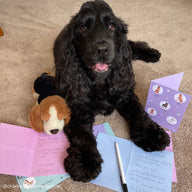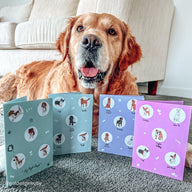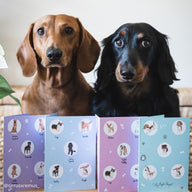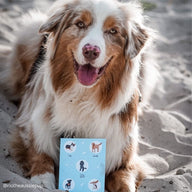 Fight For Freedom
Fundraiser
This variant is currently sold out
By purchasing any of these packs of four cards, you are joining in the fight for the freedom of ex-laboratory animals. All sales proceeds will go towards our fund-raising efforts for Beagle Freedom Australia. Beagle Freedom Australia is dedicated to the rescue, care, and lifelong medical treatment of not just ex-laboratory beagles, but cats, mice, rabbits, and other dog breeds as well.

These animals have endured countless painful experimental procedures and have sealed their fate to be put to sleep. With your help, Beagle Freedom Australia can continue its work of rescuing them and giving each and every one of these animals a much-deserved new lease on life!

Find out more here: https://www.beaglefreedomaustralia.

Hounds Edition: Beagle, Border Collie, Cavoodle, Chihuahua, Cocker Spaniel, Corgi, Dachshund, Doodle, English Bulldog, Frenchie, German Shepherd, German Shorthair Pointer, Golden Retriever, Husky, Jack Russel, Kelpie, Labrador, Pug, Rottweiler, Rough Collie, Shar Pei, Shiba Inu, Staffy, Vizsla, Weimaraner.
Beagle Edition: Beagles
100% recycled paper
Cards feature foil decal
Shipping: We aim to dispatch within 2-4 working days from Sydney, Australia
We use Australia Post for domestic delivery (within Australia). For all international delivery we use DHL and Australia Post alongside your National Postal Service.
For more info, please click here.
Returns: No returns or refund unless faulty