Let customers speak for us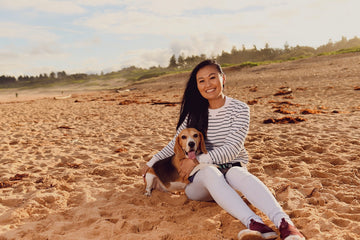 Stylish Hounds & Humans, well hello & welcome!
This space is made to set you and your dog up for success in your dog pawrent journey. I created Stylish Hound to help other owners and their dogs who had similar issues that I had with my Beagle, Bagel - training, chewing, not wanting to take a bath... the list goes on!
I know being a pawrent is so exciting - full of training challenges and unknown hurdles. Yet, I believe that you want to be the best pawrent you can be - your dog relies on you and only you. So here is a collection of training tools, car protection covers and pawent organisation essentials design for Bagel and myself initially, that have become a game changer for our extended Stylish Hound community. 
We are here to help you build your relationship with your dog.
Karen & Bagel xx